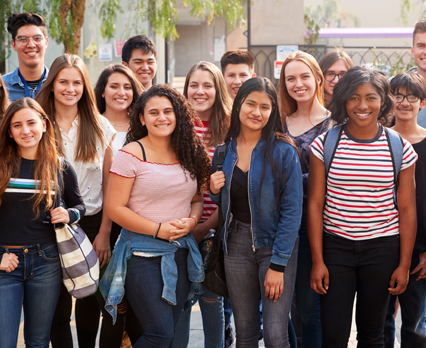 About UB
Upward Bound (UB) is a family of scholars who are committed to preparing high school students for successful transition to post-secondary institutions. UB strives to empower underrepresented youth and to build a support system which enhances their academic and social experiences.
Who Do We Serve?
Upward Bound serves highly motivated, first generation, underrepresented high school youth. Students that become UB scholars do so after being selected through an intensive application process. We enroll approximately 125 Lansing area high school freshmen, sophomores, juniors, and seniors so that they may develop the academic and social skills necessary for matriculation in post-secondary education. UB staff will also follow the UB scholars for a period after they enter college. We are proud to say that Upward Bound has a 100% graduation rate and a 99% rate for college matriculation.
The UB Summer Academy serves high school students from Flint, Detroit, and Muskegon, in addition to Lansing students. UB also offers a Summer Bridge program for rising college freshmen.
UB Activities
UB students engage in a series of activities over the course of a year. Upward Bound provides the following supports and opportunities to participants:
Academic advising and individual counseling
Skills instruction
College preparation
Financial aid counseling to students and families
Admissions
Assistance to expedite admission to college
Cultural enrichment and personal growth opportunities (study skills, cultural field trips, study abroad, college visits, career exploration, and job shadowing)
Upward Bound Summer Enrichment
During the summer students visit Michigan State University campus for 6-weeks (Sundays-Fridays). During this time they take 6 classes that provide a foundation for success while in high school and for college. Students acquire personal and academic skills in a college setting that include: rigorous course material, social and cultural competence skill development and college exploration through campus visits.
Questions? Contact us at: ocai@msu.edu
Visit the Upward Bound website for more information